Henry IV's main military strategy was to find Glyn Dŵr and then defeat him in battle. Owain and his captains were experienced soldiers and, although they could muster an army of between 8,000 and 10,000 men if needed, they preferred to manoeuvre the English armies around the country by attacking multiple targets.
Some other engagements are:
Battle of Vyrnwy (September 24th, 1400) - An English force led by Hugh Burnell defeated Glyn Dŵr's men near Welshpool on September 24th, 1400. This brought the first episode of the Uprising to a close.
Battles of Cadair Idris & Dinas Mawddwy (May 1401) - Henry 'Hotspur' Percy led English forces against Glyn Dŵr's men near Dolgellau and, in a separate engagement nearby, John Charlton did the same shortly afterwards. The Welshmen then moved southwards and on to the Battle of Hyddgen.
Battle of Twt Hill (November 2nd, 1401) - Glyn Dŵr's men were repelled when they attacked Caernarfon Castle. This was apparently the first time that Owain used the 'Golden Dragon' of Uther Pendragon as his battle flag.
Battles of Campstone Hill & & Craig y Dorth (August 20th, 1404) - An English force led by Richard Beauchamp won a battle at Campstone Hill near Grosmont against Glyn Dŵr's men. The Welsh force then moved southwards and engaged the English again at Craig-y-Dorth near Mitchel Troy, where the English army was defeated and then 'pursued up to the gates' of Monmouth town.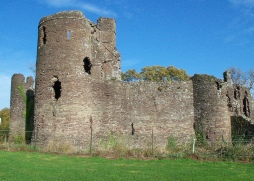 Battle of Grosmont (March 11th, 1405) - Glyn Dŵr's men attacked the town of Grosmont but suffered heavy losses when an English force, led by Gilbert Talbot, descended on them. Rhys Gethin, Owain's second-in-command, may well have been killed in the battle as he is not mentioned at the Battle of Pwll Melyn in Usk a few weeks later.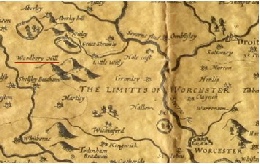 'Battle' of Woodbury Hill (August 1405) - According to a French chronicler, Monstrelet, there was a stand-off near Worcester between the army of Henry IV and a large Franco-Welsh force led by Glyn Dŵr. Although a number of men were killed on both sides during skirmishes, after 8 days they retreated and no battle was fought. One suggestion is that an informal truce was agreed between Henry and Owain.
Battle of Stalling Down (1403, 1404 or 1405) - A battle apparently took place at Bryn Owain near Cowbridge, where the army of Henry IV was heavily defeated by that of Glyn Dŵr. The first reference to it was made by Iolo Morganwg - which puts its truthfulness in doubt, unfortunately. There is a good deal of local tradition that a battle took place there, however.