Owain called at least two parli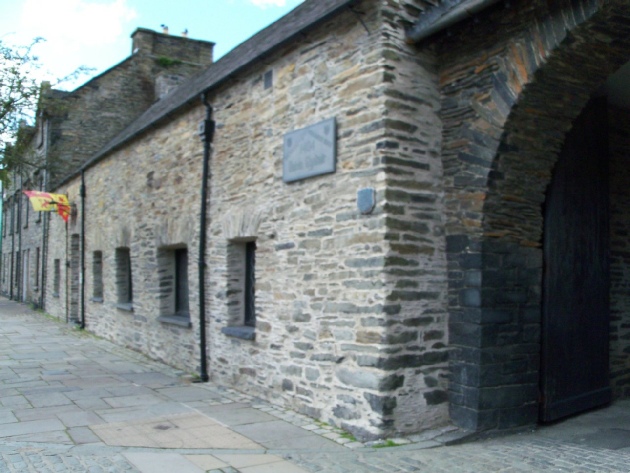 aments, one in Machynlleth some time in 1404 and a year later in Harlech. After the defeat of Llewelyn the Last in 1282 the Welsh had had no parliamentary representation, and the greatest authority on Owain's history, R.R. Davies' comment was that "...the country and its people were not considered politically sophisticated enough to deserve such an honour, which would not be bestowed until the Act of Union of 1536". We know that Glyn Dŵr held a document about Hywel Dda (King of Wales in the tenth century) at his home in Sycharth and he would, therefore, have known about the summons from Hywel to six men from every commote in Wales to gather together to formulate a code of law for Wales.
Although we know little about these parliaments, we know that Glyn Dŵr called four representatives from each commote in Wales to his parliament in Harlech, following Hywel Dda's example. These gatherings of representatives from all parts of Wales made a historical statement about Wales as a nation and Owain Glyn Dŵr as its Prince. The last such gathering had been almost four centuries earlier; the next comparable gathering occurred almost six centuries later with the establishment of the Welsh Assembly in 1999.
The building, known as the Parliament House, in Machynlleth (photo above) was thought for centuries to be the building in which the first parliament was held. Dendrochronology tests now indicate that this is a later building (1460) but there could have been an earlier building on this site. Whatever the provenance, the building now houses a superb exhibition which illustrates Owain Glyn Dŵr's history. It includes a specially commissioned video, bilingual display panels, an interactive computer system, a large mural of the battle of Hyddgen, a facsimile of the Pennal Letter, historical tableau and brass rubbing.
The Glyn Dŵr "Parliament House", Machynlleth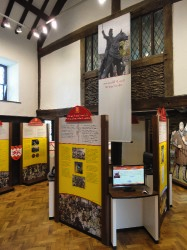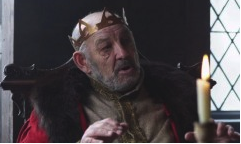 Exhibits at the Owain Glyndŵr Centre, Machynlleth (by kind permission of the Centre)
Owain Glyn Dŵr's Parliaments



Cymraeg
Latest Updates