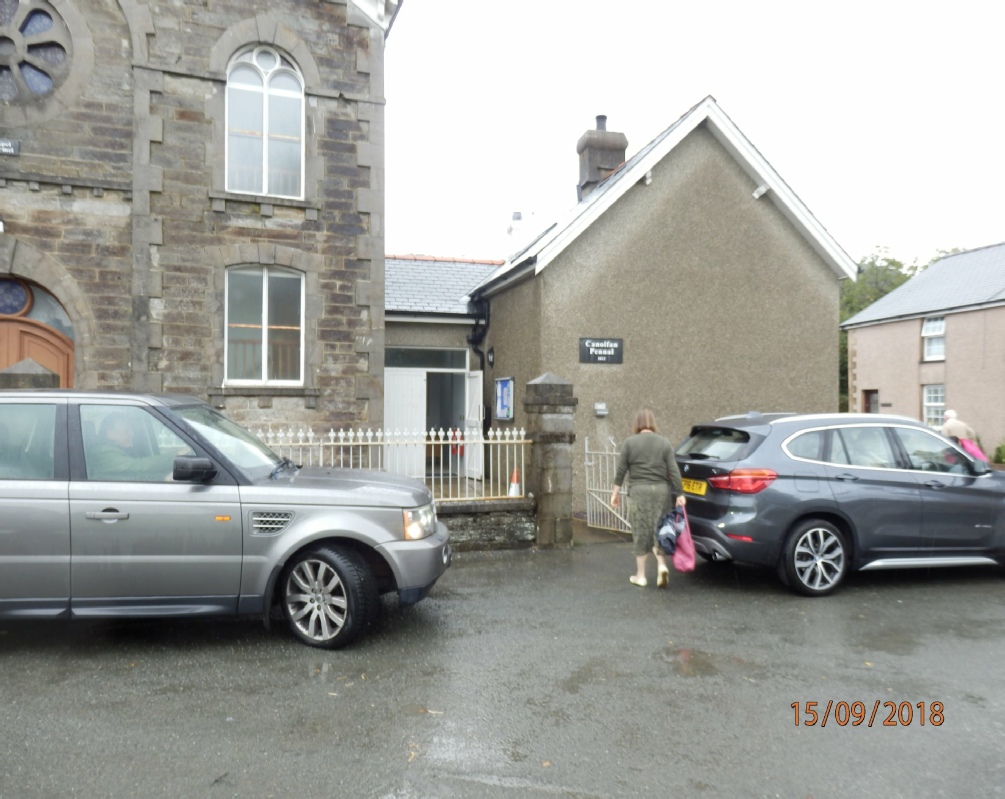 It was decided to incorporate our society trip to Pennal with our AGM which took place in Canolfan Pennal (formerly Capel Carmel Pennal). The AGM was presided over by our officers Eirwyn Evans, Gareth Jones and John Hughes. All officers were re-elected and it was stated that the society membership was now 136.
We were presented with an enlightened talk by the officers of what had been achieved over the past year. Special mentions were made of the 'Age of The Princes' displays at St Fagans and our trip to unveil the Owain Glyndŵr plaque at Six Ashes, where over 50 people were present. However, it was pointed out that much more work is needed to convince the Welsh schools of the need incorporate Welsh History into the curriculum.
After a pleasant lunch at 'Glan-yr-Afon' we had a very interesting talk by Dr Elin Jones. She gave a chronological account of the events going on in Europe during the 14/15th century. She informed us that Owain Glyndŵr chose Pennal to write his (Pennal) letter to King Charles VI of France because Pennal was on the boundary between North and South Wales along the river Dyfi. The letter outlined Owain's ambitions for an independent Wales. He wished to establish a restored Archbishop of Wales, based in St David's, and two universities based in North and South Wales.
After the AGM we went to visit the church St Peter Ad Vincula and the Heritage Garden in Pennal. We then proceeded to Machynlleth to visit the Owain Glyndŵr centre.
See below for fuller information.
(To Print Click Here and PrintNewTabContents)
Events Gallery - AGM at Pennal on 15th September 2018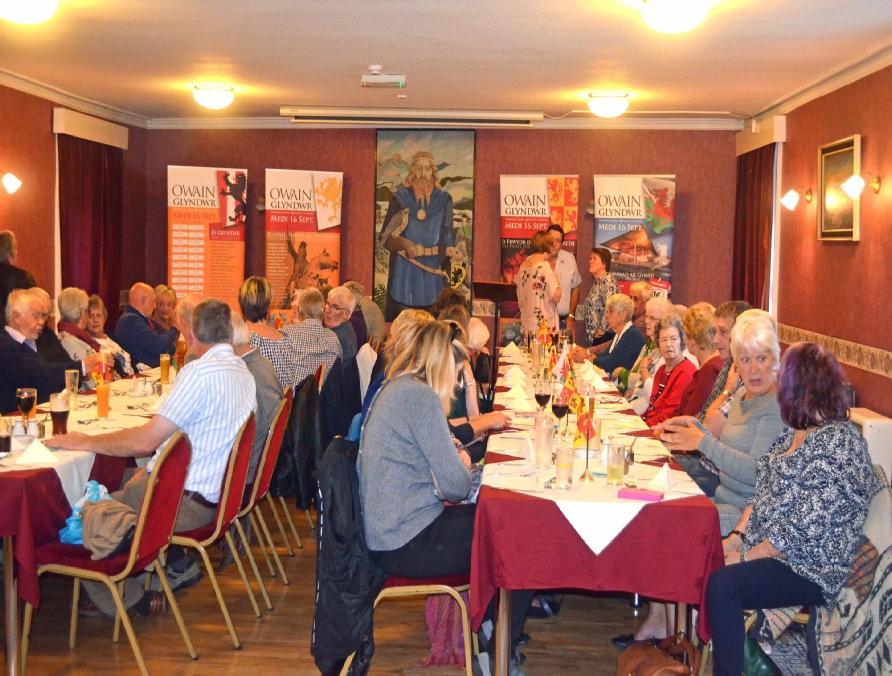 Cymraeg
Pennal Trip & AGM 15-09-18